Kelly Taylor, M.S., CCC-SLP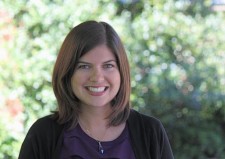 Kelly received a Bachelor of Science in Communication Sciences and Disorders and a Minor in Child Development and Family Relations from East Carolina University in 2007. She remained a Pirate of ECU and went on to obtain her Master of Science in Speech-Language Pathology in 2009. Kelly has worked with children and adults in a variety of settings including acute care, inpatient rehabilitation, outpatient rehabilitation, and private practice. Throughout school, she worked for the Autism Society of NC, aiming to empower and promote independence in children with autism spectrum disorders. She enjoys and has experience in the evaluation and treatment of children with a variety of diagnoses including: articulation/phonological disorders, receptive and expressive language delays, apraxia of speech, autism spectrum disorders, and pragmatic language disorders, with particular interest and experience in written language disorders. Kelly is certified in the Orton-Gillingham method of reading instruction. In addition, she has specialized training in the Picture Exchange Communication System (PECS) and Prompts for Restructuring Oral Muscular Phonetic Targets (PROMPT).
Kelly provides services in our Cary office. Outside of work, she enjoys spending time with family and friends, boating, playing golf, reading, and traveling.
Locations
Cary
1120 SE Cary Parkway, Ste 200
Cary, NC 27518
Phone: (919) 854-0404
Fax: (919) 854-0359
Garner
951 Heather Park Dr., Suite 100
Garner, NC 27529
Phone: (919) 861-1180
Fax: (919) 861-1183
Raleigh
4201 Lake Boone Trail, Ste 4
Raleigh, NC 27607
Phone: (919) 781-4434
Fax: (919) 781-5851
Wake Forest
Wake Forest Business Park, 835-A
Wake Forest, NC 27587
Phone: (919) 562-9941
Fax: (919) 562-9943