Taylor Chewning, M.S., CCC-SLP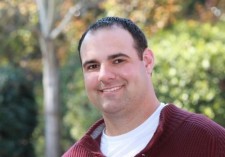 Taylor graduated from East Carolina University with a Master of Science degree in Speech-Language Pathology in December of 2009. After graduating, Taylor worked for a speech-language therapy private practice based out of Wilmington, NC for two years. He relocated to Raleigh, NC in January 2012 where he currently lives with his wife. Taylor has experience working with patients of all ages; however, he especially enjoys providing therapy to the pediatric population. Taylor has experience working in a school environment, skilled nursing facilities, and private practice settings. Taylor also has training in the Picture Exchange Communication System and has extensive experience working with various early intervention programs.
When not at work, Taylor loves playing golf, traveling, watching movies, and spending time with his wife.
Locations
Cary
1120 SE Cary Parkway, Ste 200
Cary, NC 27518
Phone: (919) 854-0404
Fax: (919) 854-0359
Garner
951 Heather Park Dr., Suite 100
Garner, NC 27529
Phone: (919) 861-1180
Fax: (919) 861-1183
Raleigh
4201 Lake Boone Trail, Ste 4
Raleigh, NC 27607
Phone: (919) 781-4434
Fax: (919) 781-5851
Wake Forest
Wake Forest Business Park, 835-A
Wake Forest, NC 27587
Phone: (919) 562-9941
Fax: (919) 562-9943