Tami Cline, Payroll/Credentialing Manager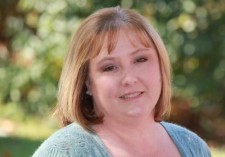 Tami started her career at Pediatric Therapy Associates as an administrative assistant in August of 2000. In June of 2008, Tami took on the role of administrative supervisor. In addition, she currently serves as the Payroll/Credentialing Manager. Her work is "behind the scenes" these days involving the business side of Pediatric Therapy Associates. Her goal; however, is still to provide children and their families with the support they need to accomplish their therapy goals.
Tami is married and has one daughter. She and her family moved to North Carolina in 1998, and consider this to be "home." She loves mountain get-a-ways and antique shopping.
Locations
Cary
1120 SE Cary Parkway, Ste 200
Cary, NC 27518
Phone: (919) 854-0404
Fax: (919) 854-0359
Garner
951 Heather Park Dr., Suite 100
Garner, NC 27529
Phone: (919) 861-1180
Fax: (919) 861-1183
Raleigh
4201 Lake Boone Trail, Ste 4
Raleigh, NC 27607
Phone: (919) 781-4434
Fax: (919) 781-5851
Wake Forest
Wake Forest Business Park, 835-A
Wake Forest, NC 27587
Phone: (919) 562-9941
Fax: (919) 562-9943