Sarah Wallace, M.S., CCC-SLP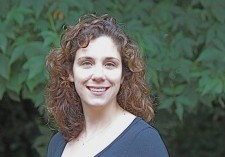 Sarah attended North Carolina State University where she received a Bachelor of Arts in Public relations with minors in Business and Spanish. She then went on to obtain a Master of Science in Speech-Language Pathology from East Carolina University. She has worked in the Wake County Public School System in grades k-5, middle school, and high school. She has experience with assessment and treatment of articulation/phonology, language, oral motor, voice, and stuttering disorders in children. She also works with children with autism in designing and implementing individual therapy plans.
Outside of work, Sarah enjoys spending time with her family and friends, running, cooking, and traveling with her husband.
Locations
Cary
1120 SE Cary Parkway, Ste 200
Cary, NC 27518
Phone: (919) 854-0404
Fax: (919) 854-0359
Garner
951 Heather Park Dr., Suite 100
Garner, NC 27529
Phone: (919) 861-1180
Fax: (919) 861-1183
Raleigh
4201 Lake Boone Trail, Ste 4
Raleigh, NC 27607
Phone: (919) 781-4434
Fax: (919) 781-5851
Wake Forest
Wake Forest Business Park, 835-A
Wake Forest, NC 27587
Phone: (919) 562-9941
Fax: (919) 562-9943