Sarah Beth Weston, Administrative Professional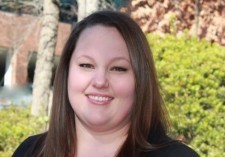 Sarah Beth joined the Pediatric Therapy Associates family in 2016. She attended Mars Hill University near Asheville, NC. Prior to joining PTA, Sarah Beth worked in the Medical and Mental Health field as an Administrative Professional. Sarah Beth has a passion for kids of all ages as well as helping families with their therapy needs.
Sarah Beth lives in Raleigh with her husband, Zack, two boys, Louis & Camden, and two dogs, Mary and Dude. In her free time, she enjoys traveling to the mountains, cheering on Notre Dame, vinyl crafting, and spending time with her boys.
Locations
Cary
1120 SE Cary Parkway, Ste 200
Cary, NC 27518
Phone: (919) 854-0404
Fax: (919) 854-0359
Garner
951 Heather Park Dr., Suite 100
Garner, NC 27529
Phone: (919) 861-1180
Fax: (919) 861-1183
Raleigh
4201 Lake Boone Trail, Ste 4
Raleigh, NC 27607
Phone: (919) 781-4434
Fax: (919) 781-5851
Wake Forest
Wake Forest Business Park, 835-A
Wake Forest, NC 27587
Phone: (919) 562-9941
Fax: (919) 562-9943