Sara Murphy, Administrative Professional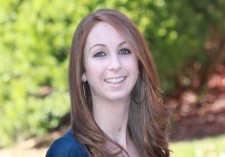 Sara joined the Pediatric Therapy Associates family in May of 2012. As part of the administrative staff in our Wake Forest location, Sara is responsible for scheduling patients, processing new referrals, verifying insurance benefits, requesting medical records, and answering the phone. She works closely with Jamie to ensure all patients and families feel welcomed and comfortable when they come in to the office. Previously, Sara worked as a nanny for several years. That opportunity provided her knowledge and experience working with children with special needs. Sara is happy working in pediatrics and enjoys interacting with children and their families.
Sara is continuing her education by pursuing a nursing degree, and plans to continue working in a pediatric setting. In her free time, Sara enjoys spending time with friends and family, hanging out with her nieces, going to the lake, attending football games and shopping.
Locations
Cary
1120 SE Cary Parkway, Ste 200
Cary, NC 27518
Phone: (919) 854-0404
Fax: (919) 854-0359
Garner
951 Heather Park Dr., Suite 100
Garner, NC 27529
Phone: (919) 861-1180
Fax: (919) 861-1183
Raleigh
4201 Lake Boone Trail, Ste 4
Raleigh, NC 27607
Phone: (919) 781-4434
Fax: (919) 781-5851
Wake Forest
Wake Forest Business Park, 835-A
Wake Forest, NC 27587
Phone: (919) 562-9941
Fax: (919) 562-9943