Molly Trottier Roach, MCD, CCC-SLP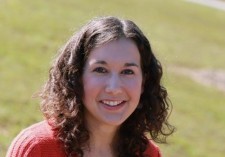 Molly graduated from North Carolina State University with a Bachelor of Arts in Communication in 2009. She earned her Master's Degree in Communication Disorders from the University of South Carolina. Molly worked in the Early Intervention Program of Wake County as a developmental therapist for five years prior to completing her master's degree. Molly has extensive experience evaluating and treating the pediatric population, specifically with articulation disorders, receptive and expressive language disorders and delays, childhood apraxia of speech, autism spectrum disorders, phonological disorders, fluency disorders, hemiplegia and global delays. She has worked cross culturally to provide services for bilingual Spanish speaking families. Molly is trained in the Picture Exchange Communication System (PECS).
In her leisure time, she is an active member at her church, and she loves to cook, travel, and spend time with her husband, Bill, and their black lab, Wrigley.
Locations
Cary
1120 SE Cary Parkway, Ste 200
Cary, NC 27518
Phone: (919) 854-0404
Fax: (919) 854-0359
Garner
951 Heather Park Dr., Suite 100
Garner, NC 27529
Phone: (919) 861-1180
Fax: (919) 861-1183
Raleigh
4201 Lake Boone Trail, Ste 4
Raleigh, NC 27607
Phone: (919) 781-4434
Fax: (919) 781-5851
Wake Forest
Wake Forest Business Park, 835-A
Wake Forest, NC 27587
Phone: (919) 562-9941
Fax: (919) 562-9943