Michelle Jenkins, MS, OTR/L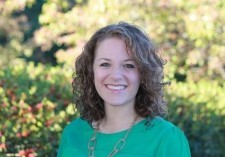 Michelle earned a Bachelor of Arts in Psychology from North Carolina State University in 2007. She developed a passion for children during a five-year work experience at a local daycare. Michelle was especially drawn to children with special needs and was excited to discover occupational therapy as a career. She went on to receive a Master of Science in Occupational Therapy from East Carolina University and completed clinical rotations in pediatric private practice, hospital outpatient, and hospital acute trauma settings. Since graduating, Michelle has completed continuing education hours in feeding, sensory processing, Handwriting Without Tears, Interactive Metronome, visual processing, and behavior management. Michelle has been with Pediatric Therapy Associates since 2011 and has experience working with children with a wide range of disorders including fine motor delays, autism spectrum disorders, cerebral palsy, ADHD, sensory processing disorder, feeding difficulties, Down syndrome, and other developmental delays.
Michelle's hobbies include church activities, cheering on the Minnesota Twins and the NC State Wolfpack, watching movies, and doing arts and crafts. Michelle lives in Angier with her husband, Richard.
Locations
Cary
1120 SE Cary Parkway, Ste 200
Cary, NC 27518
Phone: (919) 854-0404
Fax: (919) 854-0359
Garner
951 Heather Park Dr., Suite 100
Garner, NC 27529
Phone: (919) 861-1180
Fax: (919) 861-1183
Raleigh
4201 Lake Boone Trail, Ste 4
Raleigh, NC 27607
Phone: (919) 781-4434
Fax: (919) 781-5851
Wake Forest
Wake Forest Business Park, 835-A
Wake Forest, NC 27587
Phone: (919) 562-9941
Fax: (919) 562-9943