Michelle Knutsen, DPT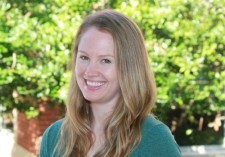 Michelle graduated from the University of Florida with a Bachelor of Arts in English in 2009 and continued on at UF to earn her Doctorate in Physical Therapy in 2012. She is a Registered Yoga Teacher and is certified in Manual Therapy through Evidence in Motion. She is also a Certified Strength and Conditioning Specialist. Michelle has experience in a variety of settings including outpatient, home and daycare, early intervention, hospital-based therapy, and orthopedics. She has worked with children with a variety of diagnoses such as cerebral palsy, Down syndrome, developmental delay, prematurity, genetic disorders, autism spectrum disorder, hypotonia, torticollis, and neurological disorders.
In her spare time, Michelle enjoys doing yoga and spending time with her husband outdoors, camping, hiking, and paddle boarding.
Locations
Cary
1120 SE Cary Parkway, Ste 200
Cary, NC 27518
Phone: (919) 854-0404
Fax: (919) 854-0359
Garner
951 Heather Park Dr., Suite 100
Garner, NC 27529
Phone: (919) 861-1180
Fax: (919) 861-1183
Raleigh
4201 Lake Boone Trail, Ste 4
Raleigh, NC 27607
Phone: (919) 781-4434
Fax: (919) 781-5851
Wake Forest
Wake Forest Business Park, 835-A
Wake Forest, NC 27587
Phone: (919) 562-9941
Fax: (919) 562-9943