Meaghan Johnson, MS, OTR/L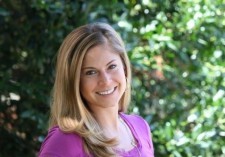 Meaghan received a Bachelor of Science in Biological Sciences with a minor in Genetics from North Carolina State University. After graduating, she worked as a teacher assistant in a pre-kindergarten special needs classroom in the Wake County School System. She was also a habilitation technician, allowing her the opportunity to work with children with autism, multiple sclerosis and developmental delays. She went on to obtain a Master of Science in Occupational Therapy from East Carolina University. During her time at ECU, she researched the Alert Program®, was vice president of the Graduate and Professional Student Senate, and had a position as a graduate assistant in the OT department. Meaghan's fieldwork experiences included an outpatient clinic at WakeMed Health & Hospital and an acute pediatric inpatient unit at Duke Hospital. At WakeMed she worked with both adults and children with a variety of diagnoses and disabilities including: cerebrovascular accident, traumatic brain injury, autism spectrum disorders, and spinal cord injury. While at Duke Hospital, she gained experience in the newborn nursery, neonatal intensive care unit, bone marrow clinic, cerebral palsy clinic, and pediatric cardiac unit.
Meaghan is originally from Massachusetts and loves to get home whenever she can to visit with friends and family. Meaghan also enjoys spending time with her friends, biking, scrapbooking, and traveling.
Locations
Cary
1120 SE Cary Parkway, Ste 200
Cary, NC 27518
Phone: (919) 854-0404
Fax: (919) 854-0359
Garner
951 Heather Park Dr., Suite 100
Garner, NC 27529
Phone: (919) 861-1180
Fax: (919) 861-1183
Raleigh
4201 Lake Boone Trail, Ste 4
Raleigh, NC 27607
Phone: (919) 781-4434
Fax: (919) 781-5851
Wake Forest
Wake Forest Business Park, 835-A
Wake Forest, NC 27587
Phone: (919) 562-9941
Fax: (919) 562-9943