Mary Nixon, OTD, OTR/L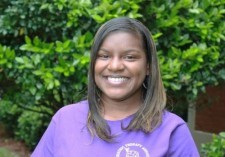 Mary received her Doctorate in Occupational Therapy from Belmont University in Nashville, TN. She has pediatric experience in a variety of settings, including outpatient clinics, early intervention, home-based therapy, developmental preschools, public school systems, specialty schools (such as Governor Morehead School for the Blind in Raleigh, NC), recreation centers, and community-based programs. Mary currently provides services in the Garner clinic, and serves families of children with diagnoses such as Autism, Cerebral palsy, Down syndrome, ADD/ADHD, rare genetic disorders, and developmental delays. She uses sensory-based strategies, developmental approaches, self-regulation techniques, and has completed continuing education courses in Handwriting Without Tears, Interactive Metronome, and Therapeutic Listening. In addition to pediatrics, Mary also has experience in adult settings: long-term acute care hospitals, skilled nursing facilities, life skill programs, and recreation centers.
Mary lives in Clayton, NC with her husband and son. She is faithfully active in her home church, located in Fayetteville, NC. Mary serves as a co-advisor with her husband for the church's teen youth group and as a singer/musician in the music ministry. She enjoys spending time with family, attending concerts, and traveling.
Locations
Cary
1120 SE Cary Parkway, Ste 200
Cary, NC 27518
Phone: (919) 854-0404
Fax: (919) 854-0359
Garner
951 Heather Park Dr., Suite 100
Garner, NC 27529
Phone: (919) 861-1180
Fax: (919) 861-1183
Raleigh
4201 Lake Boone Trail, Ste 4
Raleigh, NC 27607
Phone: (919) 781-4434
Fax: (919) 781-5851
Wake Forest
Wake Forest Business Park, 835-A
Wake Forest, NC 27587
Phone: (919) 562-9941
Fax: (919) 562-9943