Lauren Mincey, M.Ed., CCC-SLP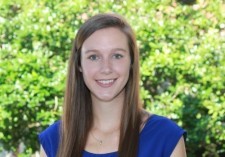 Lauren graduated with a Bachelor of Arts in Communications (Speech and Hearing) and Psychology from the University of North Carolina at Chapel Hill. She then went on to obtain a Master of Education in Communication Disorders from North Carolina Central University. Through a federally funded grant at NCCU, Lauren received specialized training in treating developmental disabilities through an interdisciplinary approach. After completing her master's degree, Lauren gained experience providing early intervention services to the birth-3 population. She has worked with both children and adults in a variety of settings including: private practice, schools, home health, and outpatient rehabilitation. She has experiences in the evaluation and treatment of individuals with a variety of communication disorders such as articulation and phonological disorders, receptive and expressive language disorders/delays, developmental delays, childhood apraxia of speech, autism spectrum disorders, central auditory processing disorders, fluency disorders, and feeding disorders.
In her free time, Lauren enjoys running, reading, traveling, and spending time with family and friends.
Locations
Cary
1120 SE Cary Parkway, Ste 200
Cary, NC 27518
Phone: (919) 854-0404
Fax: (919) 854-0359
Garner
951 Heather Park Dr., Suite 100
Garner, NC 27529
Phone: (919) 861-1180
Fax: (919) 861-1183
Raleigh
4201 Lake Boone Trail, Ste 4
Raleigh, NC 27607
Phone: (919) 781-4434
Fax: (919) 781-5851
Wake Forest
Wake Forest Business Park, 835-A
Wake Forest, NC 27587
Phone: (919) 562-9941
Fax: (919) 562-9943