Kelsey Zukowski, MS, OTR/L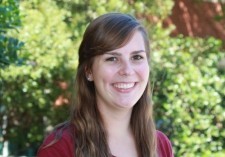 Kelsey earned a Master of Science degree in Occupational Therapy, with a minor in Spanish, from the University of New Hampshire. During her graduate studies, she received a fellowship from the Maternal Child and Health Bureau to participate in the LEND (Leadership in Neurodevelopmental Disabilities) program. This program allowed her to gain skills in collaborating with other health professionals to improve the systems of care for children with special health care needs. Kelsey's fieldwork experiences included an acute care hospital setting where she worked adult patients with a variety of disabilities and health related concerns, including cardiac surgeries, orthopedic surgeries, spinal cord injuries, and general medical conditions. She also had fieldwork placements at an outpatient pediatric clinic and a preschool, where she gained experience working with children with Autism Spectrum Disorders, Down Syndrome, ADD/ADHD, and other diagnoses. Kelsey also has experience as a personal care aide where she worked with a child with Spina Bifida in both the home and community setting.
Kelsey relocated from New Hampshire in July 2017. Outside of work, she enjoys spending time with family and friends, traveling, swimming, and scrapbooking.
Locations
Cary
1120 SE Cary Parkway, Ste 200
Cary, NC 27518
Phone: (919) 854-0404
Fax: (919) 854-0359
Garner
951 Heather Park Dr., Suite 100
Garner, NC 27529
Phone: (919) 861-1180
Fax: (919) 861-1183
Raleigh
4201 Lake Boone Trail, Ste 4
Raleigh, NC 27607
Phone: (919) 781-4434
Fax: (919) 781-5851
Wake Forest
Wake Forest Business Park, 835-A
Wake Forest, NC 27587
Phone: (919) 562-9941
Fax: (919) 562-9943