Kathy Will, Administrative Professional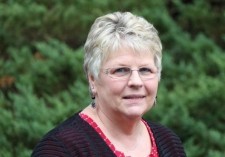 Kathy brings valuable experience to the administrative team at Pediatric Therapy Associates. Previously, she worked as a financial analyst for 19 years. Kathy then pursued a desire to be a hairstylist, which lead to her being the manager of a salon for 12 years. Kathy enjoys working with data and numbers as well as interacting with adults and children.
Kathy lives in Morrisville with her husband, Mike, and their Chihuahua, Abbie. She has 2 sons, 2 daughters-in-law, 1 granddaughter, and 1 grandson. In her free time, Kathy enjoys spending time with her family and friends, going to the movies, and going to the beach.
Locations
Cary
1120 SE Cary Parkway, Ste 200
Cary, NC 27518
Phone: (919) 854-0404
Fax: (919) 854-0359
Garner
951 Heather Park Dr., Suite 100
Garner, NC 27529
Phone: (919) 861-1180
Fax: (919) 861-1183
Raleigh
4201 Lake Boone Trail, Ste 4
Raleigh, NC 27607
Phone: (919) 781-4434
Fax: (919) 781-5851
Wake Forest
Wake Forest Business Park, 835-A
Wake Forest, NC 27587
Phone: (919) 562-9941
Fax: (919) 562-9943