Kate Highsmith Wells, B.S., Developmental Therapist, ITFS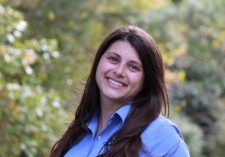 Kate graduated from the University of Central Florida with a Bachelor of Science in Psychology. She has been credentialed, and has been working as an Infant, Toddler, and Family Specialist (ITFS) for 12 years. Her areas of expertise include sensory integration disorders, behavioral disorders, feeding issues, the Picture Exchange Communication System (PECS), UNC's TEACCH Autism Program, and Applied Behavior Analysis (ABA). She has completed and incorporates the series "Young Children in Foster Care" through The National Child Traumatic Stress Network. In addition, she has experience working with the birth to three population with a variety of diagnoses including: apraxia, torticollis, cerebral palsy, hemiplegia, developmental delays, neonatal conditions and associated complications, and autism spectrum disorders. She was a teacher at Pediatric Therapy Associates' Early Steps Learning Preschool and taught social skills groups for 6-9 year olds. She is also credentialed by the National PAT (Parents as Teachers) program as a birth to three specialist. Kate has her North American Montessori Center: Infant, Toddler and Two's Montessori Teaching Diploma, which focuses on the theory and practice of the Montessori Method of education for children birth to three years of age. She has also completed a Language Development in Infants course through The Care School. Kate is a certified Kid's Yoga Instructor through Rainbow Kids Yoga and has taught classes in preschools and inclusive groups at our Raleigh and Cary locations. She uses yoga as a tool for working on social skills, body awareness, and sensory issues. Kate is also a certified nurse's assistant.
Kate appreciates the Montessori philosophy "follow the child." She strives to create respectful and caring relationships with her patients and their families using play therapy, parent consultation, and active listening. Kate provides services in Western North Carolina. She lives in Asheville and enjoys spending time hiking in the mountains, cooking, and scuba diving.
Locations
Cary
1120 SE Cary Parkway, Ste 200
Cary, NC 27518
Phone: (919) 854-0404
Fax: (919) 854-0359
Garner
951 Heather Park Dr., Suite 100
Garner, NC 27529
Phone: (919) 861-1180
Fax: (919) 861-1183
Raleigh
4201 Lake Boone Trail, Ste 4
Raleigh, NC 27607
Phone: (919) 781-4434
Fax: (919) 781-5851
Wake Forest
Wake Forest Business Park, 835-A
Wake Forest, NC 27587
Phone: (919) 562-9941
Fax: (919) 562-9943