Jill Price, Administrative Professional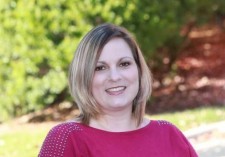 Jill has worked with Pediatric Therapy Associates in the Garner location since 2009. She is responsible for handling the day to day administrative duties of the office. Jill also works with therapists and service coordinators to facilitate evaluation and treatment through the North Carolina Early Intervention Program.
Jill finds great joy in providing families with excellent customer service. She enjoys helping families with all of their scheduling and billing needs, as well as being a listening ear for those who may just need to talk. Jill has 18 years of experience in a customer service role, some of which were spent serving as a hair stylist.
Jill resides in Angier with her husband, Chris, and two boys, Cayden and Colton. In her free time she enjoys bargain shopping and spending time with her family and friends.
Locations
Cary
1120 SE Cary Parkway, Ste 200
Cary, NC 27518
Phone: (919) 854-0404
Fax: (919) 854-0359
Garner
951 Heather Park Dr., Suite 100
Garner, NC 27529
Phone: (919) 861-1180
Fax: (919) 861-1183
Raleigh
4201 Lake Boone Trail, Ste 4
Raleigh, NC 27607
Phone: (919) 781-4434
Fax: (919) 781-5851
Wake Forest
Wake Forest Business Park, 835-A
Wake Forest, NC 27587
Phone: (919) 562-9941
Fax: (919) 562-9943