Jessica Latassa, MA, CCC-SLP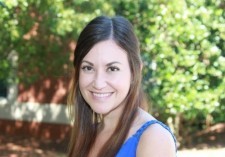 Jessica received a Bachelor of Health Science in Communication Sciences and Disorders from the University of Florida. A proud UF alumna, she continued her education at UF to obtain a Master of Arts degree in Speech-Language Pathology. During her educational career, Jessica gained clinical experience in a variety of settings including schools, hospitals, skilled nursing facilities, outpatient facilities, and private practices. She has found over time that she enjoys serving families, specifically those within the pediatric setting. Jessica has experience in providing skilled intervention services to children exhibiting a wide variety of diagnoses including articulation/phonological disorders, autism spectrum disorders, developmental delays, childhood apraxia of speech, learning disabilities, pragmatic/social language disorders, and augmentative and alternative communication needs.
In her free time, Jessica enjoys cooking, traveling, and spending time with her fiancé and their Labrador-dachshund mix dog, Finnigan.
Locations
Cary
1120 SE Cary Parkway, Ste 200
Cary, NC 27518
Phone: (919) 854-0404
Fax: (919) 854-0359
Garner
951 Heather Park Dr., Suite 100
Garner, NC 27529
Phone: (919) 861-1180
Fax: (919) 861-1183
Raleigh
4201 Lake Boone Trail, Ste 4
Raleigh, NC 27607
Phone: (919) 781-4434
Fax: (919) 781-5851
Wake Forest
Wake Forest Business Park, 835-A
Wake Forest, NC 27587
Phone: (919) 562-9941
Fax: (919) 562-9943