Emily Stone, MS, OTR/L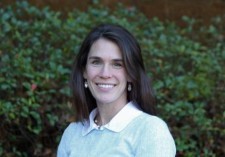 Emily graduated in 2003 from Lenior-Rhyne University with a Bachelor of Science in Occupational Therapy. She then went on to earn an advanced Master's of Health
Science in Occupational Therapy from the University of Florida in 2005. Emily has worked with children in a variety of settings including home health, early intervention, outpatient clinics, the NICU, and in schools. She also has experience with many diagnoses including cerebral palsy, Down syndrome, sensory integration dysfunction, autism spectrum disorders, fine/visual motor delays, visual impairment, and other developmental delays.
Becoming a mother herself in 2009 has only increased her passion, insight, and delight for working with children. Emily enjoys spending time with her husband and three children. Hiking, playing outside, gardening and reading together are favorite family activities.
Locations
Cary
1120 SE Cary Parkway, Ste 200
Cary, NC 27518
Phone: (919) 854-0404
Fax: (919) 854-0359
Garner
951 Heather Park Dr., Suite 100
Garner, NC 27529
Phone: (919) 861-1180
Fax: (919) 861-1183
Raleigh
4201 Lake Boone Trail, Ste 4
Raleigh, NC 27607
Phone: (919) 781-4434
Fax: (919) 781-5851
Wake Forest
Wake Forest Business Park, 835-A
Wake Forest, NC 27587
Phone: (919) 562-9941
Fax: (919) 562-9943