Diane Winner, M.S., CCC-SLP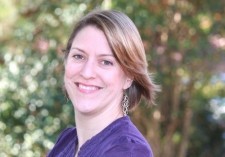 Diane received her bachelor of science in psychology from The Catholic University of America in Washington, DC and her Master of Science degree in speech-language pathology from Emerson College in Boston. Before moving to North Carolina, Diane worked for 9 years in the Washington, DC area with a wide range of children with disabilities, including dyslexia, apraxia of speech, language disorders, articulation disorders, autism spectrum disorders, developmental delays, and dysfluency. While Diane enjoys working with all children with speech and language disorders, her specialty is helping children with dyslexia discover the joy of reading. Diane is trained in the Orton-Gillingham and Visualizing/Verbalizing techniques for literacy remediation. She also specializes in working with children with speech impairments such as articulation disorders, phonological disorders, and apraxia of speech. In addition, Diane is trained in the PROMPT technique for articulation therapy.
Diane has been providing therapy services in our Raleigh Pediatric Therapy Associates office since July, 2007. She is a baker, quilter, scrabble player, and avid swing dancer who has a penchant for interesting windup toys and good books.
Locations
Cary
1120 SE Cary Parkway, Ste 200
Cary, NC 27518
Phone: (919) 854-0404
Fax: (919) 854-0359
Garner
951 Heather Park Dr., Suite 100
Garner, NC 27529
Phone: (919) 861-1180
Fax: (919) 861-1183
Raleigh
4201 Lake Boone Trail, Ste 4
Raleigh, NC 27607
Phone: (919) 781-4434
Fax: (919) 781-5851
Wake Forest
Wake Forest Business Park, 835-A
Wake Forest, NC 27587
Phone: (919) 562-9941
Fax: (919) 562-9943