Cindy L. Outman, MS, OTR/L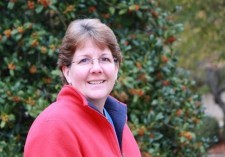 Cindy received a Master of Science in Occupational Therapy from Mercy College in New York in 2000. She has worked for Pediatric Therapy Associates since 2003. Previously, Cindy worked for the Wilson County School System as well as in several rehabilitation practices, one of which was based in the child's natural environment. She has treated patients with a variety of diagnoses including orthopedic issues, and neurological, psychological and behavioral disorders. Cindy's work at PTA is heavily based in sensory integration dysfunction. Her continuing education experiences have been extensive, as she is a Balametrics Practitioner, an Infant, Toddler and Family Specialist, and is certified in Therapeutic Listening. Other continuing education experiences include weight training, Crisis Intervention Training, and the Handwriting Without Tears program. Cindy's parrot Sysco and aquarium with various aquatic life often enhance her therapy sessions.
Cindy provides therapy services in our Garner location.
Locations
Cary
1120 SE Cary Parkway, Ste 200
Cary, NC 27518
Phone: (919) 854-0404
Fax: (919) 854-0359
Garner
951 Heather Park Dr., Suite 100
Garner, NC 27529
Phone: (919) 861-1180
Fax: (919) 861-1183
Raleigh
4201 Lake Boone Trail, Ste 4
Raleigh, NC 27607
Phone: (919) 781-4434
Fax: (919) 781-5851
Wake Forest
Wake Forest Business Park, 835-A
Wake Forest, NC 27587
Phone: (919) 562-9941
Fax: (919) 562-9943