Cathryn Stryker, M.Ed, CCC-SLP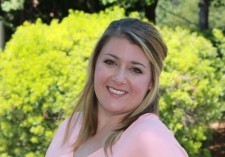 Cathryn received a Bachelor of Arts in Communication with a Concentration in Disorders from North Carolina State University in 2005. She then went on to obtain a Master of Education in Speech-Language Pathology from North Carolina Central University. During her college career, Cathryn obtained experience working with children in private practice settings as well as adults in the inpatient rehabilitation setting. Since completing her master's degree, Cathryn spent 5 years in Los Angeles, California working with the pediatric population in a multi-disciplinary setting with physical therapists, occupational therapists, and ABA/behavioral therapists. She has a passion for early intervention and was the lead therapist in an early intervention program for children with global developmental delays and various genetic diagnoses. She has extensive experience in evaluating and treating children with childhood apraxia of speech (CAS), autism spectrum disorder (ASD), developmental delays, genetic disorders, Down syndrome, articulation/phonological disorders, and central auditory processing disorders. In addition, she is trained in the Picture Exchange Communication System (PECS) and PROMPTs for Restructuring Oral muscular Phonetic Targets (PROMPT).
Cathryn enjoys traveling, photography, cooking, NCSU football games and spending time with family and friends.
Locations
Cary
1120 SE Cary Parkway, Ste 200
Cary, NC 27518
Phone: (919) 854-0404
Fax: (919) 854-0359
Garner
951 Heather Park Dr., Suite 100
Garner, NC 27529
Phone: (919) 861-1180
Fax: (919) 861-1183
Raleigh
4201 Lake Boone Trail, Ste 4
Raleigh, NC 27607
Phone: (919) 781-4434
Fax: (919) 781-5851
Wake Forest
Wake Forest Business Park, 835-A
Wake Forest, NC 27587
Phone: (919) 562-9941
Fax: (919) 562-9943