Britini Vitullo, Billing Manager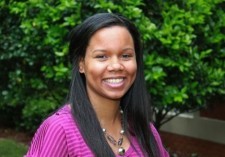 Brit graduated from Patrick Henry Community College with an Associate of Applied Science in Medical Office. Brit works in the Raleigh office and enjoys using her degree in a pediatric medical setting.
Brit moved to Raleigh with her husband from Rocky Mount, Virginia in January 2015. She now enjoys what she considers "big city life." Raised on a farm, Brit's background includes managing payroll for her family's business. Her interests are four wheeling, bicycling, and spending time with her family.
Locations
Cary
1120 SE Cary Parkway, Ste 200
Cary, NC 27518
Phone: (919) 854-0404
Fax: (919) 854-0359
Garner
951 Heather Park Dr., Suite 100
Garner, NC 27529
Phone: (919) 861-1180
Fax: (919) 861-1183
Raleigh
4201 Lake Boone Trail, Ste 4
Raleigh, NC 27607
Phone: (919) 781-4434
Fax: (919) 781-5851
Wake Forest
Wake Forest Business Park, 835-A
Wake Forest, NC 27587
Phone: (919) 562-9941
Fax: (919) 562-9943