Brianna Edwards, Administrative Professional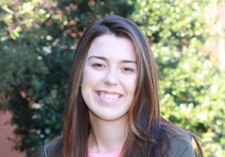 Brianna joined the Pediatric Therapy Associates team in September of 2016 in our Cary location. Before starting her career as an administrative professional, she worked as a cosmetologist. Brianna loves being around children and meeting all the lovely families.
Brianna lives in Fayetteville with her family. In her spare time, she likes to watch YouTube videos, spend time with her family and her boyfriend, and go out and about.
Locations
Cary
1120 SE Cary Parkway, Ste 200
Cary, NC 27518
Phone: (919) 854-0404
Fax: (919) 854-0359
Garner
951 Heather Park Dr., Suite 100
Garner, NC 27529
Phone: (919) 861-1180
Fax: (919) 861-1183
Raleigh
4201 Lake Boone Trail, Ste 4
Raleigh, NC 27607
Phone: (919) 781-4434
Fax: (919) 781-5851
Wake Forest
Wake Forest Business Park, 835-A
Wake Forest, NC 27587
Phone: (919) 562-9941
Fax: (919) 562-9943