Bethany Darragh, MS, OTR/L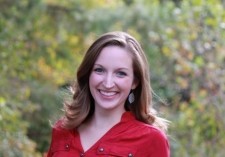 Bethany obtained a Bachelor of Family and Consumer Science Degree in Dietetics at the University of Georgia in 2008. During her time at UGA, she discovered a passion for children with special needs while working at an overnight camp for children with developmental disabilities in Mt.Airy, GA. Bethany obtained a Master of Allied Health Science in Occupational Therapy at the Medical College of Georgia in 2010. Bethany has been with Pediatric Therapy Associates since graduating OT school in 2010 and has had the opportunity to attend continuing education courses for Handwriting without Tears, Alert Program, Interactive Metronome, PECS, childhood anxiety, and executive functioning.
Bethany enjoys spending her free time outdoors with her husband and her two daughters. She is passionate about her church family, supper club, and keeping a clean house.
Locations
Cary
1120 SE Cary Parkway, Ste 200
Cary, NC 27518
Phone: (919) 854-0404
Fax: (919) 854-0359
Garner
951 Heather Park Dr., Suite 100
Garner, NC 27529
Phone: (919) 861-1180
Fax: (919) 861-1183
Raleigh
4201 Lake Boone Trail, Ste 4
Raleigh, NC 27607
Phone: (919) 781-4434
Fax: (919) 781-5851
Wake Forest
Wake Forest Business Park, 835-A
Wake Forest, NC 27587
Phone: (919) 562-9941
Fax: (919) 562-9943