Allison Sears, Administrative Manager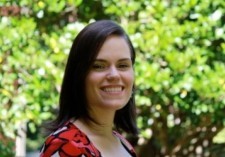 Allison joined the Pediatric Therapy Associates team in August of 2011, with 5 years of experience in customer service; 3 of which were in pediatrics. She worked in the Cary office for many years as an Administrative Professional, before transitioning to the Raleigh office as a Billing Coordinator, and then Administrative Manager. Allison has a passion for customer service, and she loves getting to know the families that she encounters every day. It is because of those families and her amazing co-workers that her job is so rewarding!
Allison lives in Willow Springs with her husband, Todd, and their two children, Grady and Emily. She enjoys reading, being outdoors, hunting, riding four-wheelers and cheering on the Wolfpack.
Locations
Cary
1120 SE Cary Parkway, Ste 200
Cary, NC 27518
Phone: (919) 854-0404
Fax: (919) 854-0359
Garner
951 Heather Park Dr., Suite 100
Garner, NC 27529
Phone: (919) 861-1180
Fax: (919) 861-1183
Raleigh
4201 Lake Boone Trail, Ste 4
Raleigh, NC 27607
Phone: (919) 781-4434
Fax: (919) 781-5851
Wake Forest
Wake Forest Business Park, 835-A
Wake Forest, NC 27587
Phone: (919) 562-9941
Fax: (919) 562-9943